The Nicorette total approach.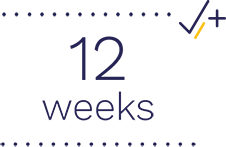 The Nicorette total approach.
Nicorette® products are part of a holistic 12-week quit plan that includes a stop smoking aid and behavioral support. The total approach aids your quit attempt by helping you find your path to success.
Find the right product for you.
Try Nicorette Gum if you…
Want a portable method of nicotine replacement
Would like to control your intake of nicotine
Prefer to give your mouth the relief of chewing
Enjoy the option to use an extra piece of gum for strong cravings

Try Nicorette Lozenge or mini Lozenge if you…
Want to use a discreet method
Want a convenient way to help curb cravings
Want to control your nicotine intake
Prefer not to or cannot chew gum
Add support to boost your chances of success.
You can increase your chances of success by combining support with your nicotine replacement therapy product. Sign up for our email support program to get helpful tips and inspiration straight to your inbox. Plan your quit and get practical advice from ex-smokers in our Support Hub, and track your progress and log cravings with our MyQuit™ App.